Belfast
For those seeking a vibrant city with strong seafood heritage.
Roam the streets of our vibrant capital city on foot and soak up the maritime-themed street art. Belfast is home to one of Ireland's oldest fishmongers, a dazzling variety of seafood restaurants, and the iconic St George's Market. Famed for its shipbuilding, Belfast was once a busy fishing port and supported a large native oyster fishery. Today you might see some small boats heading out to catch blue mussels in the lough, or larger trawlers heading out to catch mackerel and herring in the Irish Sea. Did you know that the seahorse is the symbol of Belfast? Whilst you roam about, see if you can spot seahorse paintings and sculptures across the city!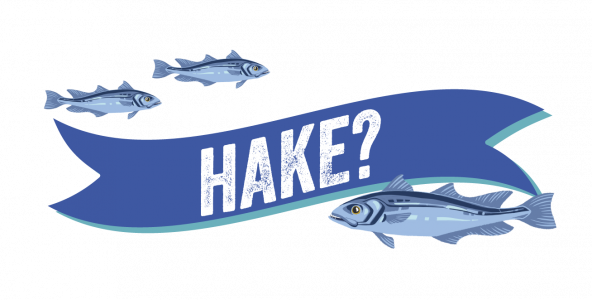 Hake is caught by fishermen across Northern Ireland, mainly as bycatch (accidental catch) in langoustine fisheries. Hake is versatile, sweet-tasting and a guaranteed favourite for cod-lovers! You can pick up hake fillets at one of the fish stalls in St George's market or at Ewing's Seafood, or taste some delicious hake mains at one of Belfast's many fish restaurants.
Hake in a hurry
Prep Time: 10-12 Mins
Cook Time: 16-20 Mins
Skill Level: Easy
Serves 2
4 x 170g skinless and boneless hake fillets
2 tbsp vegetable oil
80g homemade breadcrumbs
Handful fresh parsley, finely chopped, plus a few sprigs to garnish
Salt and pepper
Lemon wedges, to serve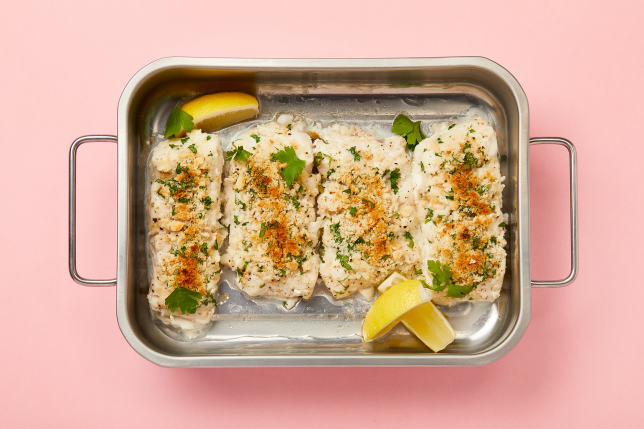 Pre-heat the oven to 180°C/fan 160°C/gas mark 4. Wash and dry the hake fillets. Pour the oil into a large baking tray.
Place the hake fillets in the tray and gently turn them over and around in the oil to cover them. Season with salt and pepper.
Combine the breadcrumbs with the chopped parsley. Sprinkle the breadcrumbs over the top of the fish fillets. Bake in a oven for 15 – 20 minutes, or until the crumbs are golden and crispy, and the fish cooked through. Serve immediately with lemon wedges, garnished with parsley sprigs.