Kilkeel
Welcome to the 'Seafood Capital' of the Mournes
A trail for those who love bustling harbours filled with boats. 
Welcome to the 'seafood capital' of the Mournes. The bustling town of Kilkeel is home to a friendly fishing community and Northern Ireland's oldest and largest fleet. Watch the boats travel in and out of the historic harbour and look for fishermen mending nets on the quayside. Not only is this an important 'landing' port for fish and shellfish, it is also home to big factories where this seafood is processed. This trail will take you on a journey through fishing past and present.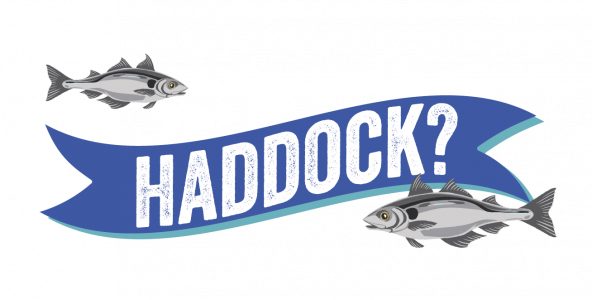 Haddock is available year-round in Kilkeel. Caught mainly as 'bycatch' (accidental catch) by trawlers that fish for langoustine, this delicious white fish is often used in fish and chips because of its meaty texture. There's the great debate: do you prefer your fish and chips with cod or with haddock? No wrong answers!
Smoked haddock & spinach frittata
Prep Time: 10 mins
Cook Time: 15-20 mins
Skill Level: Easy
Serves 2
220g cooked smoked haddock, cut into chunks
4 large eggs
3 tbsp. semi-skimmed milk
10 fresh chives, chopped
1 tbsp. sunflower oil
50g baby spinach leaves, washed
75g mature cheddar cheese, grated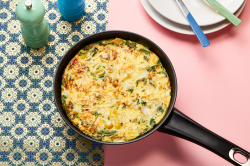 Preheat the oven to 180oC/fan 160oC/gas mark 4.
Beat the eggs in a bowl with a fork, combining with the milk and chopped chives.
Heat the vegetable oil in an ovenproof frying pan over a medium heat and gently fry the haddock for 2 minutes, turning it over half way through.
Add the spinach leaves and cook for 3 minutes, until wilted. Pour the egg mixture into the frying pan, making sure it spreads evenly around the fish. Cook over a low heat for 3-5 minutes, until the egg is set around the edges.
Sprinkle with the grated cheddar cheese, then place the frittata in the oven for 6 minutes until the egg is cooked through and spongy.
While the frittata is in the oven, preheat the grill to a high setting. When the frittata is cooked, place under the grill and allow the cheese bubble.
Serve the fritatta from the pan – it's perfect with a mixed salad.